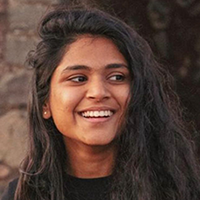 Avani Airan, BA, LLB (Hons.)
Avani Airan, B.A., LLB (Hons.), is a graduate of the National Law Institute University, Bhopal. She is a technology law and policy research professional with a passion to work towards accessibility and digital literacy. She has previously worked in the capacity of a Content Head and Teaching Coordinator for People United for Law Education and Rehabilitation (PULER), an NGO working for the empowerment of indigenous communities in Madhya Pradesh, India. Her passion to bridge the gap in digital literacy also led her to be a long-term volunteer for Teach for India during the COVID-19 pandemic. Avani has co-founded #HumHongeKaamayaab, a not-for-profit organization working in the public health care sector. One of the projects executed by #HHK has been to increase awareness and bridge the accessibility gaps amongst the under-resourced, marginalized, and vulnerable communities in India to avail COVID-19 vaccination. In the last year, #HHK has been able to impact more than 100,000 individuals in 13 states. #HumHongeKaamayaab has been featured as a young NGO in public healthcare by NGOStories, and the work has been published by Max India Foundation in their monthly newsletter.
Linkedin: avani-a-979b75105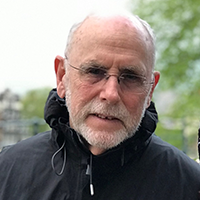 Dr. Neil Alperstein PhD
Neil Alperstein is Professor Emeritus in the Communication Department at Loyola University Maryland, USA. He is the founding director of the Emerging Media graduate program. His latest book is titled, Performing Media Activism in the Digital Age (Palgrave, 2022). He is the author of Mediated Social Connections: Friends, Fans, and Followers in the Digital Age (Palgrave, 2019). Along with colleagues, he has recently published several articles regarding toxicity on social media regarding mask wearing, public health risk communication around the pandemic, and negative dominance for COVID-19 vaccine related information.
Personal twitter: @NeilAlperstein.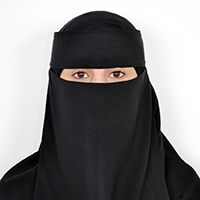 Dr. Aseel Ali AlSaeed, MBBS
Dr. Aseel Ali AlSaeed, is currently a postgraduate trainee of Family Medicine at Family Medicine Academy, Qassim KSA. She completed her MBBS from College of Medicine, University of Qassim. Dr. Aseel has special interest in diabetes care and aims to pursue career in Diabetology subspecialty of family medicine. Her residency program in family medicine improving her research skills a lot and she intend to keep improving in the research field.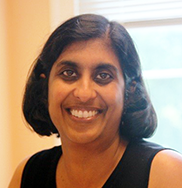 Nalini Anand, JD, MPH
Nalini Anand, J.D., M.P.H. After receiving her B.A. from Cornell University in 1991, Nalini assisted in conducting a two-year study at the Institute of Medicine on U.S. participation in the Children's Vaccine Initiative, and co-edited the resulting IOM report entitled "The Children's Vaccine Initiative: Achieving the Vision." In 1996, Nalini graduated from Stanford Law School, and went on to practice law in the health care group at Hogan & Hartson in Washington, D.C. In 2009, she received an M.P.H. from the Johns Hopkins Bloomberg School of Public Health. At NIH's Fogarty International Center since 2002, Nalini is the Director, Division of International Science Policy, Planning and Evaluation and Director, Center for Global Health Studies (CGHS). In the first of these roles, she is responsible for managing Fogarty's science policy, strategic planning and program evaluation activities. Second, she oversees a "think tank" that serves as a platform for short-term, project-based scholarship in global health science and policy. CGHS catalyzes research to address global health challenges through multidisciplinary and multi-sector scholarship, dialogue, collaboration and training.
Moderator – Cross Pollination and Translational Research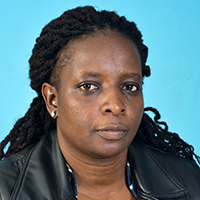 Dr. Caroline Aura, PhD
Social Science Lead SABIN project. Caroline Aura is a Research Scientist at the University of Nairobi's Program on Frontline Healthcare Workers in Immunization and a grantee of the Grand Challenges Explorations program (Bill and Melinda Gates Foundation-USA (https://gcgh.grandchallenges.org/grant/improving-frontline-worker-and-caregiver-skills-vaccination-pain-management). She has been a CO-I on Global Health Innovations, including the loyalty program ( https://savinglivesatbirth.net/a-loyalty-program-to-mobilize-and-sustain-maternal-and-neonatal-health/ ) and the Barcodes program (https://www.grandchallenges.ca/grantee-stars/0119-01/). She is a Co-Founder of GrainBank and VaccineLink LTD, a social enterprise that connects caregivers to vaccination centers. Caroline has been working in the field of Child and Maternal Health for the last ten years and has vast experience and interest in this area.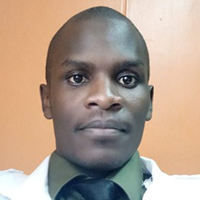 Silas Ayako
Silas is a licensed clinical officer by profession, a Global Health enthusiast, humanitarian, health columnist, ICH Good Clinical Practice ER6 certified, Certifies BLS instructor and a member of African Journal of Health Sciences with passion for clinical research and health related surveys. Also, I'm knowledgeable in health systems, policies, strategies, project proposals and health strengthening mechanisms. I currently work with Kenya Red Cross in partnership with UNHCR as health implementing partner at the Kalobeyei Refugee Settlement and Kakuma Refugee Camp respectively in Kenya where I provide clinical services to the refugees, asylum seekers, returnees and the host community who are nomads/pastoralists. I have been directly involved in Covid-19 pandemic response as soon as it was declared a PHEIC where I have been working in Covid-19 isolation center to date. I have adequate experience in providing primary health care as my professional core in clinical medicine and surgery with adequate knowledge in Covid-19 response and clinical management and preventive measures with proven record of having responded to COVID 19 in Turkana County where I directly got involved with setting up and up an isolation, quarantine centre and directly provided clinical management to Covid-19 casualties. I would therefore like to contribute my expertise as much as health is concerned to help in restoring and preserving heath in patients as we normalize the Covid 19 curve.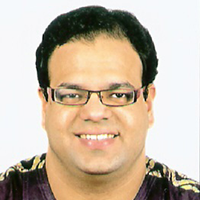 Dr. Anant Bahn, MBBS, MHSc
Dr. Anant Bahan is Site-Principal Investigator, ESSENCE, EMPOWER Tata Trusts/LMSAI, SARATHA & SHARP, Principal Investigator, DRISHTi, TransCare COVID-19, and Co-Investigator, TransCare MedEd (Sangath Lead), EMPOWER J&J. Dr. Bhan works with Sangath at its Bhopal Hub office. He is a medical graduate with a master's (MHSc) in Bioethics from the University of Toronto in Canada. He is a researcher in global health, health policy and bioethics with over 18 years of experience and numerous publications to his name. Anant Bhan is currently one of the leading voices on issues related to medical ethics and social justice in India. He is also the immediate past president of the International Association of Bioethics (2017-19), serves as an Adjunct Professor in Yenepoya University and as an Adjunct Faculty at KMC, Manipal, and is a member of several committees.
TWG Co-Chair – Supporting Communities of Practice Networks & Platforms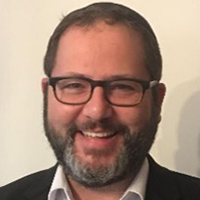 Dr. Naor Bar-Zeev, MBBS, PhD, MPH
Naor Bar-Zeev, MBBS(Hons), MPH, MBiostat, PhD, FRACP, FACTM, AStat. Associate Professor of International Health and Vaccine Sciences Paediatrician & infectious diseases specialist, statistical epidemiologist. Naor has worked in global child health, infectious diseases and vaccinology since the late 1990's across East Asia, the Pacific and Africa. He was formerly the Deputy Director and Director of Epidemiology at the International Vaccine Access Center at the Johns Hopkins Bloomberg School of Public Health, and before this led the Vaccines Research Group at the Malawi-Liverpool-Wellcome Trust Clinical Research Programme, University of Malawi. Naor is a clinical trialist, vaccine epidemiologist and statistician, and a paediatric infectious diseases physician.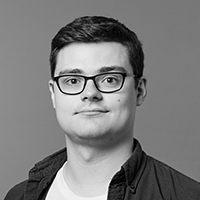 James Bell, MSc
James is an Associate Director in the Global Health research team at Ipsos, which works with a variety of public, private and third-sector organisations to bring the voice of end-users into public health decision-making processes. James leads social research projects with a focus on infectious disease prevention in Sub-Saharan Africa. Much of his work involves using qualitative and quantitative methodologies to inform intervention design in low resource settings, with a particular emphasis on HIV, TB and early infant vaccination. He also has a background in healthcare marketing research, which informs his methodological approach to investigating public health questions. James holds degrees from Cambridge and Glasgow universities, and an MSc in epidemiology from the London School of Hygiene and Tropical Medicine.
Professional Twitter: @IpsosUK&nbsp&nbsp Personal Twitter: @jamesbell91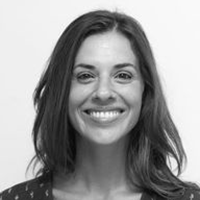 Helena Ballester Bon, MA
Helena Ballester Bon is a Social and Behavioural Specialist, working at the UNICEF Eastern and Southern Africa Regional Office since 2018. Her focus is on social and behavioural drivers of demand for health and immunization services in 21 ESA countries, including Ethiopia, Uganda, Kenya, Tanzania, South Sudan and Somalia among others. Helena is the chair of the ESACREDT demand TWG, a multi-partner coordination platform that supports the demand for C-19 vaccines in the ESA region. She was previously working for UNICEF HQ under the Immunization section, and the Democratic Republic of the Congo Country Office. She is also a member of the global Demand Hub and the Equity Reference Group.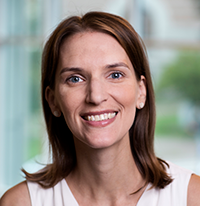 Dr. Ruth Carlitz, PhD
Ruth Carlitz, PhD, is an Assistant Professor of Political Science at Tulane University (Louisiana, USA), where she teaches courses on international development and African Politics. Her research focuses primarily on the politics of public goods provision in low-income countries, from the perspectives of both governments and citizens. Her work has been published in World Development; Perspectives on Politics; Public Administration; The Journal of Health Politics, Policy, and Law; and other outlets. Ruth's regional expertise lies primarily in East Africa. She has conducted extensive fieldwork in Tanzania, and has also been involved in research activities in Kenya, Malawi, and South Africa. In addition to her academic research, Ruth has worked on studies commissioned by UN Women, the United States Agency for International Development (USAID), the International Budget Partnership, the World Bank.
Personal Twitter: @ruthcarlitz &nbsp &nbsp &nbsp Institutional Twitter: @Tulane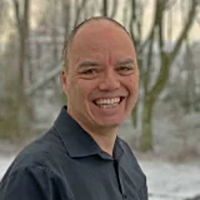 Dr. John Cook, PhD
John is a Postdoctoral Research Fellow with the Monash Climate Change Communication Research Hub. His research focus is understanding and countering misinformation about climate change, with an emphasis on using critical thinking to build resilience. He obtained his PhD at the University of Western Australia, studying the cognitive psychology of climate science denial. In 2007, he founded Skeptical Science, a website that won the 2011 Australia Museum Eureka Prize for the Advancement of Climate Change Knowledge. In 2013, he published a paper quantifying the 97% scientific consensus on climate change which was highlighted by President Obama and UK Prime Minister David Cameron. In 2015 at the University of Queensland, he led the development of a Massive Open Online Course on climate science denial, that has received 40,000+ enrollments from over 185 countries. He co-authored the college textbooks Climate Change: Examining the Facts and Climate Change Science: A Modern Synthesis, as well as the book Climate Change Denial: Heads in the Sand. His research covers four themes: Detection, Deconstruction, Debunking, and Deployment (summarized as the 4D Project). Detection involves training machine learning models, in collaboration with UK-based political scientists, to automatically detect and categorize climate misinformation in real-time. Deconstruction uses a critical thinking methodology developed with University of Queensland philosophers to analyse and identify reasoning fallacies in misinformation. Debunking myths can take a variety of forms, and he collaborates with US-based communication researchers to experimentally test different approaches and improve psychological understanding of misinformation correction. Deployment involves putting into practice the theoretical insights from the first three themes. For example, the book Cranky Uncle vs. Climate Change applies critical thinking and inoculation research, combining climate science and cartoons to engage and educate readers about climate misinformation. Similarly, the Cranky Uncle game, developed with the U.S. creative agency Autonomy, applies the same approach in the form of a smartphone game that builds players' resilience against misinformation. He has coauthored a number of handbooks summarising communication best-practices such as The Debunking Handbook and Conspiracy Theory Handbook.
Using Gamification to Combat Misinformation: Cranky Uncle, Vaccine Module
Dr. Margie Danchin, MBBS, PhD
Prof Margie Danchin is a consultant paediatrician within the Department of General Medicine, Royal Childrens Hospital (RCH), and an Associate Professor and David Bickart Clinician Scientist Fellow, Department of Paediatrics, University of Melbourne and Murdoch Childrens Research Institute. As leader of the Vaccine Uptake Group, MCRI, she is an immunisation expert with over ten years of experience in vaccine research and clinical work, both in Australia and in resource poor settings. Her research includes vaccine social science, program evaluation, health system strengthening in low resource settings, vaccine safety and vaccine clinical trials to improve the uptake and use of currently available vaccines, particularly amongst high risk-groups and in low and middle-income countries. In Australia, she is the current chair of the Collaboration on Social Science in Immunisation (COSSI) Group, an initiative of the National Centre for Immunisation Research and Surveillance (NCIRS), a member of the NCIRS Scientific Advisory Committee and Australian Regional Immunisation Research Alliance (ARIA) and Chair, Paediatric Research committee (PRC) and on the Executive, PCHD, RACP. She is a trusted national spokesperson on vaccination issues and leader in vaccine acceptance with a strong advocacy role and prominent media profile. Internationally, she is engaged as a consultant with WHO to improve confidence and uptake of the EPI schedule in the Philippines, is a member of Sabin's Vaccine and Acceptance Research Network (VARN) steering group and a member of the International Pediatric Association (IPA) Vaccine Trust Project Program Advisory Group. She is passionate about strong, respectful communication in healthcare and is leading collaborative development and promotion of clinician scientist pathways as Director of Clinician Scientist Pathways within the Melbourne Medical School (MMS) and one of the Associate Directors of the MACH-Track.
Moderator – Harnessing Social Media for Public Good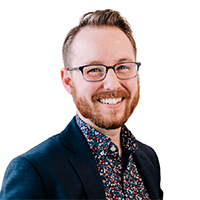 Kenneth Davis, MA
Kenneth Davis is a New Business Manager with Fraym's Global Development team interested in leveraging emerging technologies to build a more just, equitable, and peaceful world. He is currently working with public health stakeholders to use spatial population data produced through machine learning to better understand people in the most data-scarce parts of the world. Since the start of the COVID-19 pandemic, Kenneth has supported partnerships with multilateral organizations, global foundations, government agencies, and multinational companies to better mitigate the impact of the pandemic on the most vulnerable populations, develop more equitable country vaccination plans, and to disrupt to the growing threat of medical misinformation and vaccine hesitancy. Previously, Kenneth worked as a business development professional at Global Communities and Creative Learning where he supported projects aimed at reducing the spread of HIV and preventing violent extremism. He has an M.A. in Ethics, Peace, and Global Affairs from American University and a B.A. in International Affairs and Religion from Florida State University.
Linkedin: daviskennethm
Baldeep Dhaliwal, MSPH
Baldeep K. Dhaliwal (she/her) is in the doctoral program at Johns Hopkins Bloomberg School of Public Health in the Department of International Health, Social and Behavioral Interventions. She previously worked as a Research Associate II at the International Vaccine Access Center. She has a specific interest in utilizing qualitative research skills and community-based participatory research skills to better understand vaccine uptake and acceptance in India. Baldeep's work has focused on understanding multi-level perceptions that impact vaccine-seeking behavior, while working with communities to co-create grassroots-level interventions to improve vaccine uptake. She previously worked as a healthcare consultant focusing on the implementation of the Affordable Care Ace. She has policy and programmatic domestic healthcare experience, with extensive experience in working with stakeholders and effectively communicating with partners, funders, and peers
Personal Twitter: @b_dhaliwal5 &nbsp &nbsp &nbsp Institutional Twitter: @MCHItweets, @IVACtweets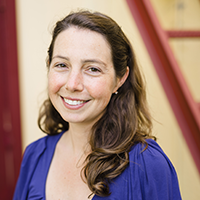 Dr. Nadia Diamond-Smith, PhD, MSc
Nadia Diamond-Smith, PhD, MSc, Department of Epidemiology and Biostatics and Institute for Global health Sciences at the University of California, San Francisco. Nadia Diamond-Smith an Assistant Professor in the Department of Epidemiology and Biostatics and Institute for Global health Sciences at the University of California, San Francisco (UCSF). She studies the intersection between women's empowerment and reproductive and maternal health, mostly in South Asia. She applies a gender lens to research and evaluation projects, using social and behavioral determinants of health framework. Dr. Diamond-Smith has a PhD in the Population, Family and Reproductive Health Department at Johns Hopkins Bloomberg School of Public Health and an MSc from the London School of Hygiene and Tropical Medicine in Sexual and Reproductive health Research. She brings expertise in demography and epidemiology, mixed methods research and evaluation, gender analysis, mhealth/social media interventions and other intervention development and evaluation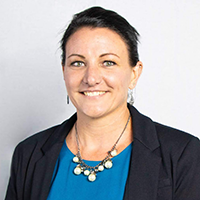 Anne Kraemer Diaz,MA
Anne Kraemer Diaz is an anthropologist and one of the co-founders of Maya Health Alliance, an organization created in 2006 to improve health in rural Guatemala. She has served as Executive Director since 2009. Her passion is building high-impact, collaborative, and culturally and linguistically appropriate health and development programs. Anne trained as a cultural anthropologist at the University of Kansas, where she received her master's degree and did doctoral coursework. She was the recipient of a Fulbright scholarship in 2007 to examine the relationship between rural Guatemalan communities and the NGOs that serve them. Anne lives in rural Guatemala with her husband and daughters. She speaks Kaqchikel and Spanish. She has been featured in ABC News, NBC News, La Prensa, and Al Jazeera.
Facebook: wuqu.kawoq &nbsp &nbsp &nbsp Instagram: mayahealthalliance &nbsp &nbsp &nbsp Linkedin: annekraemerdiaz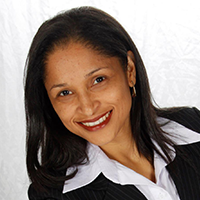 Dr. Janan Dietrich, PhD
SAMRC & IAS CIPHER Fellow, Director: Bio-Behavioural Research, PERINATAL HIV RESEARCH UNIT, School of Clinical Medicine, Faculty of Health Sciences, University of the Witwatersrand
Professor Janan Dietrich PhD (she/her) is an award winning and leading social and behavioral sciences Wits Researcher, the Director of the Bio-Behavioural Research Division at the Perinatal HIV Research Unit (PHRU) and co-founder of the newly formed African Social Sciences Unit of Research and Evaluation (ASSURE) of the Wits Health Consortium. As the PHRU'S lead social scientist, she has been involved in health research for almost 17 years with specific expertise in HIV vaccines clinic research. Dietrich was also awarded funding through the Wits African Leadership in Vaccinology Expertise (ALIVE) consortium to understand attitudes of healthcare workers about COVID-19 vaccines. In 2020/2021 she won a Great Leap Forward: Championing Health Innovation Award from the Wits Health Consortium. Prof Janan is affiliated with the Health Systems Research Unit of the SAMRC and was the co-chair of the Southern African Social and Behavioural Group of the HIV Vaccine Trials Network (HVTN). Professor Janan is part of the Vaccine Safety and Confidence Building Working group of Columbia University, she has over 90 peer reviewed publications, she is a research psychologist working within clinical research and biomedical sciences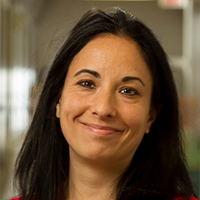 Dr. Eve Dubé, PhD
Eve Dubé is a medical anthropologist. She is affiliated with Quebec National Institute of Public Health in Quebec, Canada. She is a research scientist at the Research Center of the CHU-Québec and an invited professor in the Departement of Anthropology at Laval University. Her research program focuses on the sociocultural determinants of vaccination. She is the lead investigator of the Social Sciences and Humanities Network of the Canadian Immunization Research Network. She is interested in how to enhance vaccine acceptance and uptake and she is leading different projects around this issue. She sits on a number of committees as an expert on vaccine acceptance and hesitancy. She was a member of the World Health Organization working group on vaccine hesitancy.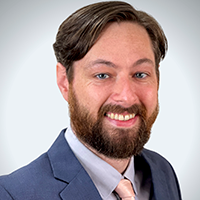 Dr. Daniel Erchick, PhD, MPH
Daniel Erchick, PhD, MPH, is an epidemiologist and faculty member in the Department of International Health at the Johns Hopkins Bloomberg School of Public Health. Dr. Erchick's research focuses on the evaluation of interventions to improve maternal, neonatal, and infant survival and growth in low-resource settings. His expertise includes conduct of community-based randomized controlled trials and observational studies. Much of his work has occurred in rural areas of Nepal and Bangladesh as well as India. He is interested in understanding the drivers of vaccine hesitancy, social inequities, and approaches to improve health communication. Currently, he is involved in a study to identify the drivers of COVID-19 vaccine acceptance and hesitancy to support the development of communication approaches for rural, low-income communities in Nepal.
Twitter: @danerchick &nbsp &nbsp &nbsp @JohnsHopkinsIH &nbsp &nbsp &nbsp @JohnsHopkinsSPH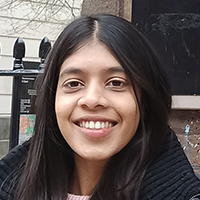 Dr. Miyola Cia Fernandes, BDS, MSc
Dr. Miyola Cia Fernandes (BDS, MSc)
I am a Public Health Researcher and Dental Surgeon by profession. I graduated from the University College London (UCL) in 2020 with an M.Sc in Dental Public Health. Previously, I completed a Bachelor of Dental Surgery (B.D.S.) from Goa Dental College and Hospital (Goa University) in 2017 and hold a Dental Council of India license to practice as a dental surgeon in India. Currently, I work at Parliamentarians with Innovators for India (PIIndia) as Research Director (Public Health) on their initiatives- Immunise.in and Mindrise, currently funded by the Deutsche Gesellschaft für Internationale Zusammenarbeit (GIZ). I also work closely with the Asian Development Research Institute on research projects: Health and Education in Bihar, and the SABIN Vaccine Institute-funded project 'The Impact of Community-based Messaging Platforms on Vaccine-related Attitudes and Behaviors in India'. Biweekly, I practice (consult) as a Dental Public Health Consultant in Goa. My research interests revolve closely around using quantitative methods in population-level public health dietary interventions (mainly health taxation), socio-economic determinants of health, social media for health promotion, and dental public health.
Personal Twitter: MiyolaF&nbsp&nbsp LinkedIn: miyola-cia-fernandes&nbsp&nbsp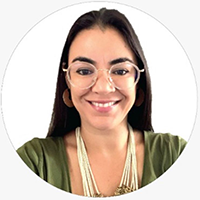 Dr. Monica Berger González, PhD
Mónica Berger González is a sociocultural anthropologist from Guatemala with a PhD in Sciences from ETH Zürich. She heads the Unit of Medical Anthropology at the Center for Health Studies in Universidad del Valle de Guatemala and is an associate researcher of the Swiss Tropical and Public Health Institute in Basel. Her research is focused on intercultural transdisciplinary processes to address plurimedical systems in inequity, ethnomedicine of Mesoamerican populations, public health policy and its impact on indigenous groups, One Health approaches, among others.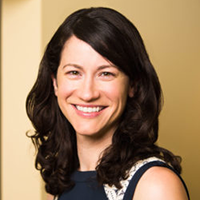 Dr. Dena Gromet, PhD
Dena Gromet is the Executive Director of the Behavior Change for Good Initiative. Dena received her Ph.D. in Psychology from Princeton University, and has over a decade of experience in conducting research on the drivers of attitudes and behaviors across multiple domains. Dena was previously the Research Director for the Wharton People Analytics Initiative, and a Postdoctoral Fellow with the Wharton Risk Management and Decision Processes Center and with the MacArthur Foundation Law and Neuroscience Project.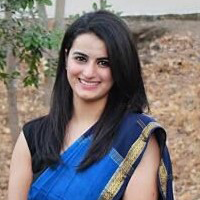 Ashima Gulati, BA, LLB (Hons)
Ashima Gulati (B.A., LLB. (Hons.)) is a registered advocate from India, and has graduated from National Law Institute University, Bhopal. She has worked as a securities and capital markets lawyer at a premier law firm in India for 3 years. Currently, Ashima is working in the development sector, as a fellow at Teach for India, wherein she teaches in a government school in New Delhi. Ashima has co-founded #HumHongeKaamayaab, a not-for-profit organization working in the public health care sector. One of the projects executed by #HHK has been to increase awareness and bridge the accessibility gaps amongst the vulnerable communities to avail COVID-19 vaccination. In the last year, #HHK has been able to impact more than 100,000 individuals in 13 states. Ashima has also assisted more than 2,000 individuals to access welfare benefits. Ashima has also been nominated for India's COVID Soldier Award 2021 by The Better India for her work at #HHK, and her classroom has been nominated as one of the most transformational classrooms in 2021 across 7 cities. She writes regularly for national dailies and web portals on education, public health care, and public policy, and has a great interest in palette knife painting.
Linkedin: ashima-gulati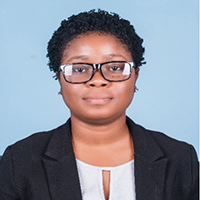 Dr. Wahdae-mai Harmon-Gray, MD, Mic
Wahdae-mai has over five years of experience working as a medical doctor in various health facilities with significant clinical contributions to the fight against Ebola and COVID-19 in Liberia. She is an early career health researcher but has worked in varied organizations, locally and internationally, including the Ministry of Health of Liberia, Aspen Medical Liberia, Maternity Care Coalition Philadelphia, KEMRI Wellcome Trust in Kenya and Infectious Disease Data Observatory (IDDO), UK. She thus has a strong understanding of the health sector and context in Liberia as well as the added value of quality data in decision-making. Her professional experiences have required strong analytical skills and the ability to work both independently and on teams with members of diverse backgrounds. She has contributed to a research project at IDDO that seeks to develop a data reservoir on five hemorrhagic diseases including Ebola, Lassa fever, Crimean Congo Yellow Fever and Rubella viruses. She is also a local consultant and country Lead for a Maternal and Neonatal Research project with the University of Oxford. She supported the National Public Health Institute of Liberia (NPHIL) to develop and validate the National Rapid Response Framework (nRRT) document for the preparedness and Response Plan for Liberia and provided technical support to 15 counties of Liberia to update the National Epidemic Preparedness and Response Plan. Presently, she serves as Acting Director of the Masters of Public Health Program at the University of Liberia. The position demands regular demonstration of good interpersonal, organizational, and time management skills to effectively achieve the goals of the program. It also positions her—among students, faculty, and national health leadership—as a champion for high-impact public health research that can generate evidence for addressing contextually relevant questions.
Moderator – Boosting Vaccination Rates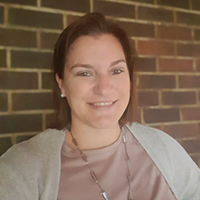 Dr. Kate Hopkins, PhD, MPH
Director of Research, Vaccine Acceptance & Demand Dr. Kate Hopkins oversees research programming across the Vaccine Acceptance & Demand team to implement program activities, expand and manage partnerships, invest in new research projects and continue the growth of Sabin's thought leadership programming. Prior to joining Sabin, Kate spent 11 years living and working in sub-Saharan Africa conducting infectious disease prevention and psychosocial-behavioral research and health service program implementation in low- and middle-income countries—with particular focus on high-risk and vulnerable populations. Managing multi-country and multidisciplinary teams, her past portfolio of work included supporting clinical research site operations and strengthening capacity for the conduct of HIV and COVID-19 vaccine clinical trials within the HIV Vaccine Trials Network and COVID-19 Prevention Network. Kate supported the implementation of the ENSEMBLE J&J Phase III clinical trial and the subsequent SISONKE J&J COVID-19 vaccination rollout amongst healthcare workers in South Africa. Kate has been a joint-Faculty Researcher for the Faculty of Health Sciences, University of the Witwatersrand in Johannesburg, South Africa, for nine years; and is a virtual course lecturer on Operational Research within a post-graduate diploma program in TB/HIV Management for the University of Cape Town in South Africa. She was awarded funding for her PhD study from the CDC as a PEPFAR-funded activity under its Cooperative Agreement with the South African Medical Research Council, earning her degree from the University of the Witwatersrand School of Public Health. She also holds a Masters in Public Health, with a focus on Global Health, from Boston University School of Public Health.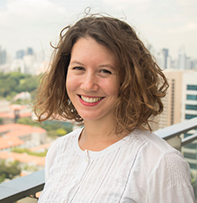 Sofia Imad, MPH
Sofia Imad is a Junior Fellow at Artha where she leads the public health work. She previously worked for Mumbai-based IDFC Institute, supporting local governments in India to respond to the COVID-19 pandemic with evidence-based policy. Particularly, she supported COVID-19 vaccine acceptance research across India and developed a communications campaign to increase vaccine uptake in partnership with the Government of Punjab. Prior to joining the Institute, she managed global health programs in the public and private sectors. She worked for Sanofi, based out of Singapore and Mumbai, where she launched a new drug for tuberculosis in Asian countries. Previously, she worked with The MENTOR Initiative as a Program Director for malaria and neglected tropical diseases in Chad and Angola. Sofia was a board member of Urban Refugees, an NGO advocating for increased international focus on refugees in urban settings. She holds a Master's degree in International Relations from Sciences Po Bordeaux, France and a Master in Public Health, with a focus on infectious diseases, from the Pasteur Institute in Paris.
Personal Twitter: @imad_sofia &nbsp &nbsp &nbsp Institutional Twitter: @Artha_Global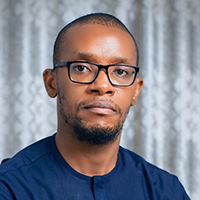 Dr. Chijioke Kaduru, MBChB, MPH
Dr. Chijioke Kaduru is a public health physician working for over fifteen years in public health programme management, with ten of those years working in public health in low- and middle-income countries. He has worked over the years in improving child survival, combating HIV/AIDS, TB, and Malaria, improving adolescent and youth sexual and reproductive health and rights, and towards gender equality. He has led performance management of adolescent health programmes, supported policy research, worked to strengthen the use of a human-centred design approach to improve adolescent mental health service utilisation, and implemented communications for development interventions on youth sexual and reproductive health. He has previously worked as a Technical Assistant on the World Bank/GAVI supported National Strategy for Immunisation and Primary Healthcare (PHC) Systems Strengthening in Nigeria project, towards polio eradication and strengthening routine vaccination and PHC services. He has also previously worked as a Technical Advisor to the Nigeria Centre for Disease Control on COVID-19 containment, including supporting design of strategies, implementation of activities, and monitoring and evaluation of supported interventions.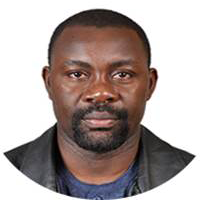 Robert Kanwagi, MPH
Robert has been appointed as a key consultant to Gavi, the Alliance, for Demand Generation for COVAX and was previously appointed the Civil Society Representative to the COVAX Demand Working Group for the COVID-19 Vaccine roll out. Robert's area of interest is working in complex situations to deliver health programmes that target the most vulnerable. He was Programme Coordinator for the Ebola Vaccine Deployment Acceptance & Compliance Programme (EBODAC) for 6 years and served on the executive committee for the Sierra Leone programme and the steering committee for the vaccine deployment in DRC. Robert has led the development of context specific strategies for community engagement, participation and compliance for two dose regimen vaccine and the development and testing of enabling technologies to support data management and communication in Sierra Leone, DRC, Rwanda and Uganda. Prior to joining EBODAC, Robert worked as a Technical Advisor for Adolescent Sexual Reproductive health with International Planned Parenthood Federation and as a Community Prevention Services Manager for USAID Northern Uganda Malaria AIDS & Tuberculosis (NUMAT) program in Uganda and with World Vision International in South Sudan as Integrated technical services Manager/Health Advisor. Robert holds a Bachelor of Arts Social Work & Social Administration from Makerere University Uganda, Master of Public Health from Lund University and post graduate diploma in International Youth & Adolescent work from Frobel Academy in Germany.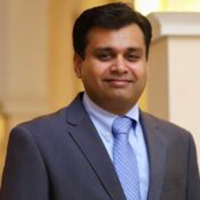 Dr. Abdul Momin Kazi, MBBS, MPH
Momin Kazi is an Assistant Professor research, at the Aga Khan University Hospital. He is a physician (M.B.B.S in Dow Medical College, Pakistan), an epidemiologist (MSc. Vanderbilt University, TN USA) and is pursuing his PhD from the University of British Columbia, BC, Canada. Momin Kazi work focuses around digital/mobile health (mhealth) based interventions applying mixed methods and using technology as a tool in research studies to improve vaccination coverage and decrease vaccine hesitancy. Currently Momin Kazi is involved as an investigator with multiple research studies, and funded through NIH, BMGF, GAVI and GCC, to name few. He is also codirector of "Research Methods & Applications for Digital Health" course, offered to graduate students at AKU. His work interest also includes development and evaluation of esystems for real time visualization of data, geospatial analysis and development of auto generated systems including (SMS and automated calls), digital applications and AI and ML models for improving maternal and child health including vaccination coverage and hesitancy. He has published over 60 papers with h-index of 19 and heavily advocating on vaccine preventable diseases, and maternal child health in lower-middle income countries.
Conference Planning Committee
Keynote Discussion Panel
To Explore the Role of mHealth Based Interventions Including Social Media To Improve Childhood Immunization Coverage During COVID 19 Pandemic in Pakistan
Moderator – Fighting the Infodemic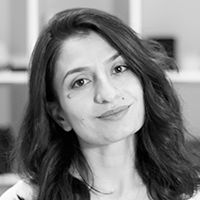 Mayya Kelova, MA
Mayya Kelova is a Programme Coordinator at Minority Rights Group International(MRG). She supervises the 'Diversity: Impact on Vaccine Equality' (DIVE) programme. Mayya is a multimedia expert, researcher, and photographer with a focus on human rights, international relations, and marginal identities. Over the past ten years, she worked for the United Nations, private companies, non-profit organizations, and media outlets in the US, Europe, and Eurasia. She holds an MA in Human Rights from the Department of Legal Studies of the Central European University and a BA in Journalism and Mass Communications from the American University in Bulgaria.
Personal LinkedIn: mayyakelova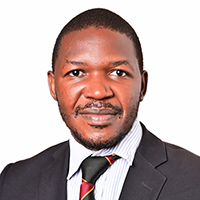 Dr. Freddy Eric Kitutu, PhD
Dr Freddy Eric Kitutu is a Senior Lecturer of Health Systems Pharmacy and Researcher at Makerere University in Uganda. He serves as the Dean of the School of Health Sciences at Makerere University College of Health Sciences. Since April 2nd 2020, Dr Kitutu has been a member of the Epidemiology Advisory Committee of the Presidential Scientific Initiative on Epidemics (PRESIDE), chaired by the Senior Presidential Advisor on Epidemics, that has contributed to the national COVID19 response. He has a doctoral degree in Medical Science from Uppsala University, Sweden. He teaches courses for undergraduate pharmacy students and postgraduate pharmacy and public health students. His research interests include antimicrobial resistance, interventions to promote antimicrobial stewardship, patient safety, pharmaceutical and health systems interventions to improve adequate access to life-saving health technologies including vaccines. He is also the Leader of the Sustainable Pharmaceutical Systems (SPS) unit at Makerere University School of Health Sciences.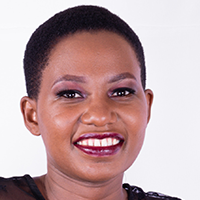 Dr. Patience Kiyuka, PhD
Dr. Patience Kiyuka
Research Scientist
Kenya Medical Research Institute, Kenya

Dr Patience Kiyuka is a Scientist based at the Kenya Medical Research Institution. Her research interests are on vaccine development, vaccine hesitancy, understanding the immunity to malaria and molecular epidemiology of respiratory diseases. Alongside her research work, Patience is committed to science communication. She has produced virtual reality videos, directed plays and been on radio shows to promote public understanding and participation in science.
Personal Twitter: @pkiyuka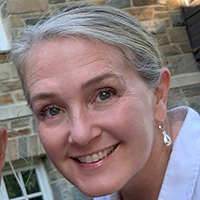 Stacey Knobler, MPH, MSc
Vice President, Vaccine Innovation & Global Immunization Stacey Knobler has more than 20 years' experience researching and developing programs and recommendations related to public health, the management of health systems, vaccines and vaccination. As VP, Vaccine Innovation & Global Immunization at Sabin, Stacey leads Sabin's strategic planning efforts across organizational programming; convenes global experts to recommend strategies for accelerating and transforming vaccine development and delivery; assesses changing policies and practices across the vaccine development, regulatory and response landscape; and reviews how emerging technologies can benefit future vaccine development and delivery. With the Fogarty International Center at the U.S. National Institutes of Health, Stacey supported strategic planning and program direction for the Division on International Epidemiology and Population Studies, inclusive of the Malnutrition and Enteric Disease Study (MAL-ED), the Multinational Influenza Seasonal Mortality Study (MISMS), and training and capacity-strengthening initiatives focused on bioinformatics and phylogenetics, epidemiological modeling and data analytics, and biosafety and biosecurity systems in Sub-Saharan Africa, South Asia, Latin America, and the Middle East. At the National Academy of Sciences Institute of Medicine (NAM), she was the founding director of the Forum on Emerging Infections, led multiple projects to establish global public health priorities—including the scale-up of antiretroviral treatments and neurological and psychiatric disorders—and she developed a partnership effort between the National Academies and 8 African Academies of Science (ASADI). Stacey has published over 45 peer-reviewed articles and edited volumes. She earned a Masters of Science degree in Public Health from the London School of Hygiene & Tropical Medicine in the UK. Stacey serves on the steering committee of the Influenza Vaccine Roadmap Initiative and is a member of the Global Funders Consortium for Universal Influenza Vaccine Development.
Conference Organizer
Welcoming Remarks
TWG Co-Chair – Supporting Communities of Practice Networks and Platforms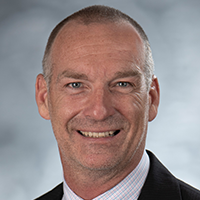 Paul LaBarre, MS, MBA
Paul LaBarre, MS, MBA is the Vice President of Global Business Development at PharmaJet. As an impact-driven executive, focused on improving health outcomes globally, he has 25 years of Global Health and Medical Technology experience across the innovation value chain including regulatory, strategy, research, product development, and market analysis. He began his medical device career designing disability interventions in the private sector and hold several patents. He has held key business development roles at prominent healthcare support organizations including UNICEF and PATH. Most recently he was Senior Vice President, Access and Innovation for SightLife, the world's leading eye bank. Paul has co-authored over 35 publications and holds a Bachelor of Science degree in Mechanical Engineering from Northwestern University, a Master of Medical Engineering from the University of Washington, and an MBA from Mount Vernon Nazarene University.
LinkedIn paul.labarre@pharmajet.com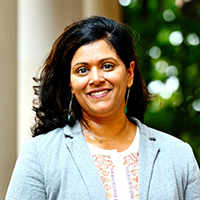 Dr. Rupali Limaye, PhD, MPH, MA
Rupali J. Limaye, PhD, MPH, MA, serves as a full-time faculty member at the Johns Hopkins Bloomberg School of Public Health, in the Departments of International Health, Epidemiology, and Health, Behavior and Society. Widely seen as an expert in vaccine behavior and decision-making, including vaccine hesitancy and acceptance, she serves as the Deputy Director at the International Vaccine Access Center. Primarily focusing on infectious diseases, Dr. Limaye is a social and behavioral scientist and health communication scholar. Her mixed-method work examines how various influences affect health behavior and how to leverage those influences to affect positive behavior change. She also studies how health information can best be communicated to individuals in different contexts and through different channels. In her 15 years of working in global health, she has worked in more than 30 countries from both research and implementation perspectives, on topics including immunization, family planning, HIV/AIDS, maternal and child health, and alcohol, and teaches classes on health behavior change and persuasive communication. She received her PhD from the Johns Hopkins Bloomberg School of Public Health. She also holds an MPH in global health, an MA in international affairs, a BA in political science, and a BS in journalism.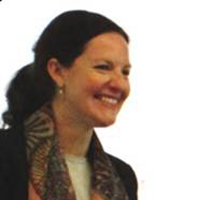 Lisa Menning, MSc
Lisa Menning brings almost 20 years of progressive experience in global health communications, social and behaviour change, community engagement and advocacy, covering the non-profit, public and private sectors. Her work has spanned a range of health topics including immunization and vaccines, HIV/AIDS and cancer in resource-poor settings. In her current role at WHO, Lisa manages IVB's portfolio of work that is focused on confidence and uptake for vaccination and addressing hesitancy. In this role, her focus is on developing normative guidance and supporting tools and materials that draw on the latest evidence from the social and behavioural sciences, providing technical support to regions and countries, and collaborating with partners.
The WHO Behavioral and Social Drivers (BeSD) Framework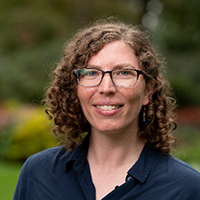 Alexandra Michel, MPH
Alexandra Michel is a freelance science writer with an interest in data journalism. She mostly focuses on behavioral science, psychology, neuroscience, and public health. Alexandra has written extensively about research on management, the workplace, and organizational science. She is also interested in using data visualization (mostly R) for telling stories. She is always interested in opportunities to make complex or technical information more accessible to non-academic audiences. Alexandra currently works as a research associate at the International Vaccine Access Center where she primarily focuses on projects at the intersection of behavioral science, health communication, and infectious disease prevention. She is currently working on studies that address vaccine hesitancy and mis/disinformation on social media. She completed a Master of Public Health at the OHSU-PSU School of Public Health in Portland, Oregon. She is interested in mixed-methods in public health research, evidence-based policy implementation, social epidemiology, and data visualization for health promotion. As an undergraduate Alexandra double-majored in neuroscience and English at Oberlin College. She has a minor in art history.
How does training focused on equipping individuals with skills to identify and reject vaccine misinformation affect vaccine information seeking?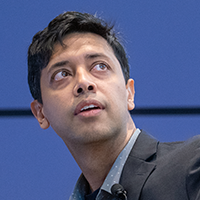 Dr. Ahmed Mushfiq Mobarak, PhD, MA
Ahmed Mushfiq Mobarak is a Professor of Economics at Yale University with concurrent appointments in the School of Management and in the Department of Economics. Mobarak is the founder and faculty director of the Yale Research Initiative on Innovation and Scale (Y-RISE). He holds other appointments at Innovations for Poverty Action, the International Growth Centre (IGC) at LSE, and the Jameel Poverty Action Lab (J-PAL) at MIT. Mobarak has several ongoing research projects in Bangladesh, Malawi, Nepal, Pakistan, and Sierra Leone. He conducts field experiments exploring ways to induce people in developing countries to adopt technologies or behaviors that are likely to be welfare improving. He also examines the complexities of scaling up development interventions that are proven effective in such trials. For example, he is scaling and testing strategies to address seasonal poverty using migration subsidies or consumption loans in Bangladesh, Nepal and Indonesia. His research has been published in journals across disciplines, including Econometrica, Science, American Economic Review, The Review of Economic Studies, the American Political Science Review, Proceedings of the National Academy of Sciences, and Demography, and covered by the New York Times, The Economist, NPR, BBC, NBC, The Washington Post, Wall Street Journal, Science, Nature, the Times of London, and other media outlets around the world. He received a Carnegie Fellowship in 2017. Mobarak is collaborating with the government of Bangladesh and other local institutions to devise evidence-based COVID response strategies for Bangladesh and for other developing countries. He is collaborating with governments and NGOs in India, Pakistan, Nepal and Bangladesh to distribute facemasks to over 100 million people based on the results of the NORM model. The approach and results have been covered by BBC, Foreign Policy, New York Times, Washington Post, Vox, and media in India, Pakistan, Bangladesh, Nepal, Nigeria, Germany, UK, Sweden, Denmark, among others. The work is supported by the Bill and Melinda Gates Foundation, Givewell.org, the Global Innovation Fund, and Yale Macmillan Center.
Twitter: @mushfiq_econ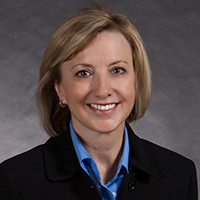 Dr. Susanne B. Montgomery, PhD, MPH, MS
Susanne Montgomery, PhD, MSN, MPH, is a social/behavioral epidemiologist with a focus on hard-to-access, underserved populations experiencing health disparities. She has received funding from NIH, CDC, the State of CA and many Foundations, has published over 140 peer reviewed articles, and has conducted and/or served as a consultant on many evaluation and research projects in the US as well as in internationally (i.e. Rwanda, Sierra Leon, South Africa, Congo, Cameron, South America, South East Asia, India, and refugee projects in Europe). She is part of a regional vaccine hesitancy research group, is certified as a CRM guide and leads several translational CRM research efforts.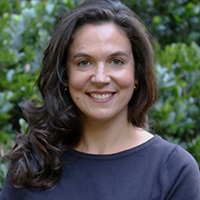 Dr. Corrina Moucheraud, ScD, MPH
Dr. Corrina Moucheraud is an Associate Professor in the Department of Health Policy and Management at the Fielding School of Public Health (University of California Los Angeles), and Associate Director at the UCLA Center for Health Policy Research. Dr. Moucheraud is a global health policy and systems researcher, focused on the question: how can we deliver high-quality, efficient, equitable, sustainable health services in resource-constrained health systems? Dr. Moucheraud obtained her ScD from the Department of Global Health and Population at the Harvard T.H. Chan School of Public Health, and her MPH from the Department of Health Behavior at the University of North Carolina Gillings School of Global Public Health. @cmoucheraud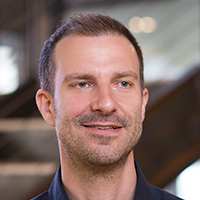 Jeff Mulhausen, BS
Jeff is a co-founder in the firm Upstream Thinking, one of the first groups established solely on the premise of deploying innovation across public and private sectors for maximum human impact. Jeff's expertise centers on the application of human-centered-design methodology to define new value propositions and inform their design. These approaches combine to form a robust approach to gaining stakeholder insight, generating creative solutions and developing execution roadmaps. Uniquely, Upstream curates these methods in a customized manner to design new behaviors across the ecosystem for maximum impact. His projects include helping shape a new patient centered cancer care model with the LiveStrong Foundation, the application of innovation principles for a future vision of the Austin Independent School District, and increasing demand for HIV prevention methods in sub-Saharan Africa for the Bill & Melinda Gates Foundation. A recent 3 year project with adolescent girls and young women (AGYW) in South Africa resulted in a pilot intervention that was recognized in the 2021 Fast Company World Changing Ideas Awards in the Health category. Prior to Upstream, Jeff built and led an international team of designers to define new innovation strategies for both start-up and Fortune 500 engagements. He now focuses on partnering with organizations to deliver broader market and social impact through the application of design tools and innovation methodologies. He holds a Bachelor of Science in Industrial Design from the Ohio State University. Since 2009, he has crafted and co-instructed a series of courses on Design Thinking for Business Innovation at the McCombs School of Business at the University of Texas, Austin.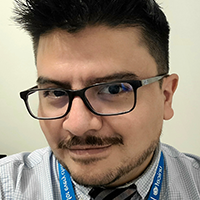 Andres Ochoa, MA
Andrés Ochoa Toasa is a data scientist at UNICEF's Evaluation Office. He was the lead global analyst through the 2020-2021 pilot implementation of the Community Rapid Assessment, a rapid assessment system to provide real-time information on behavioural insights related to COVID-19 programming. During his time in UNICEF´s Evaluation Office, Andrés has worked as methodological and analytical support piloting the use of new methods and innovative technological applications for evaluation purposes. This has included designing and testing the use of participatory mechanisms for UNICEF corporate evaluations, modelling the use of mobile phone surveys for real-time rapid assessment systems, and piloting the use of population and administrative data for evaluative purposes. Prior to joining the UN system, Andrés worked in analytical and field roles in development operations in the United States, Kosovo, Colombia, and in Ecuador, his home country. Andrés holds a master's degree in international affairs, specialized in Advanced Policy and Economic Analysis, from the School of International and Public Affairs at Columbia University and is a graduate in law and international relations from Universidad San Francisco de Quito in Ecuador.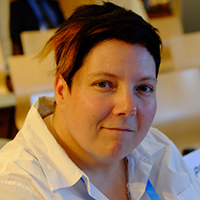 Tina D Purnat, MS
Tina Purnat is Team Lead for Infodemic Management in the Unit for High Impact Events Preparedness, Department of Global Infectious Hazard Preparedness at WHO. Tina has worked for over 20 years at the WHO, European Union and academia, Her expertise amalgamates health research, analysis and policy-making with an emphasis on promoting the use of health information and evidence in decision-making and for policy-making. As part of the WHO COVID-19 response, she worked in developing and formulating WHO infodemic response and infodemic management interventions, for which she received the WHO Pathfinder and Innovation Award 2021.
Twitter: @tdpurnat &nbsp &nbsp &nbsp Linkedin: tinadpurnat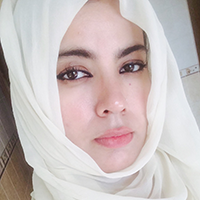 Rubina Qasim, MSc
Rubina Qasim, RN/RM, BScN, MScN, is working as Assistant Professor at the Institute of Nursing & Midwifery, Dow University of Health Sciences Karachi, Pakistan. Rubina has more than 10 years of teaching and research experience in both public and private sector academic institutions in Pakistan. Her area of research is maternal and child health including routine immunization, hesitancy, and vaccine acceptance among marginalized hard-to-reach population. Rubina is the recipient of Sabin 2020 Social and Behavioral Research Grant. She is leading a team of research staff including volunteer undergraduate nursing students, working for the health and social uplifting of the marginalized population living in the slum peri-urban Karachi, Pakistan.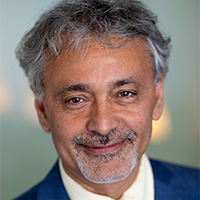 Dr. Rajiv Rimal, PhD, MA
Dr. Rajiv N. Rimal is Professor and Chair of the Department of Health, Behavior & Society at the Johns Hopkins University Bloomberg School of Public Health. His PhD is in Health Communication (Stanford University, 1995) and he specializes in communication and behavior change work. He recently led a Gates Foundation-funded intervention to implement a social norms-based intervention to reduce anemia in Odisha, India and another project to promote immunization in Nepal. Over the last 25 years, he has conducted behavior change interventions and evaluations in several countries, including Ethiopia, India, Malawi, Namibia, Nepal, Mexico, Serbia, Uganda, and the United States. His team is heavily involved in COVID-19 research to understand the factors accounting for vaccine hesitancy. This includes studying how marginalized populations (e.g., tribal groups in India, mothers who give birth at home in sub-Saharan Africa) react to public health interventions and how they process information about vaccines. He is particularly interested in studying how interventions can succeed or inadvertently cause more harm. He serves as a member of the World Health Organization's Behavioral Insights' technical advisory group.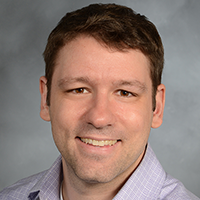 Dr. David Scales, MD, PhD
David Scales, MPhil, MD, PhD is an internal medicine hospitalist and medical sociologist at Weill Cornell Medicine and Chief Medical Officer at Critica, an NGO focused on building scientific literacy. Dr. Scales' research interests center on medical communication with a focus on mixed methods approaches to training "infodemiologists" to build Covid-19 vaccine confidence in online communities.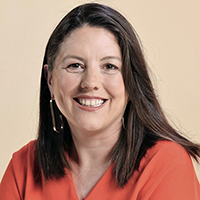 Dr. Holly Seale, PhD, MPH
Associate Professor Holly Seale is a Social Scientist at the School of Population Health, University of New South Wales in Sydney Australia and the Deputy Chair for the Collaboration on Social Science and Immunisation. Over 17 years, Holly has led a research program focused on the sociological aspects of infectious diseases and infection prevention. Specifically, her research encompasses the individual, and organisational factors that influence acceptance with infection prevention strategies and community engagement. Her research spans pharmaceutical and non-pharmaceutical prevention strategies, includes qualitative and quantitative research approaches and consumers such as hospital healthcare workers, special at-risk groups (people with underlying illness, migrants/refugees), students and the general public. She works closely with local and state health departments to lobby for improved opportunities for vaccination, as well as to improve communication packages.
Conference Planning Committee
Keynote Discussion Panel
Moderator – One Size Does Not Fit All: Indicators of Vaccine Acceptance and Uptake from around the Globe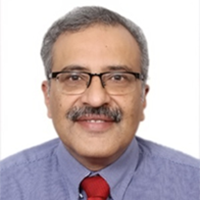 Dr. Rajeev Seth, MD, MBBS
Dr Rajeev Seth is a US trained, American Board certified, senior consultant pediatrician, with a special interest in realizing child rights to health and protection for all children. At present, Dr Seth leads BUDS (http://www.budsngo.org/), a registered non-profit organization, which works on delivery of child health and welfare for the marginalized children India. Dr Seth is also the National Project Lead, India Child Protection Medical Professional Network (ICPMPN), Past Chair Indian Child Abuse Neglect & Child Labour Group (https://www.icancl.org), Past President Indian Academy of Pediatrics Delhi. Dr Seth also serves as President-Elect of International Society for Prevention of Child Abuse & Neglect (ISPCAN) Denver USA (https://www.ispcan.org/). Dr Seth graduated from India's best medical college: - the All India Institute of Medical Sciences (AIIMS) and received the prestigious Sorel Catherine Freyman prize for being adjudged the topmost MD pediatric resident. He completed a US residency training from University of California San Francisco, USA and post doctoral fellowship Children's Hospital Los Angeles, and lived in US (1989-1998). After his return to India, Dr Seth has volunteered his professional time as a social pediatrician in the non-profit sector to provide medical care, social and rehabilitation services to street, orphan & vulnerable children of India. In 2003, Dr Seth co-founded BUDS, which has reached out to serve the medical, child rights and protection needs of more than 40,000 vulnerable children since his inception. Recently, BUDS has partnered with Johns Hopkins Bloomberg School of Public Health (JHU) to implement the "Vaccine Impact on Cognition and Schooling (VICS): A pilot study in India" (2019-2020). The VICS project is supported by the Value of Vaccination Research Network (based at Harvard Chan School) funded by a grant from BMG foundation. Dr Seth has served as the Indian PI of the Indo-US Bill Melinda Gates Grand Challenge Award (2017-2019) and the Indo-US R03Grant (2015-2017) National Institute of Health USA & Department of Biotechnology, Government of India. Dr Seth has several academic publications and awards, including the Dr Taro Takemi Memorial Oration (2013) by The Congress of Confederation of Medical Associations in Asia and Oceania (CMAAO); Distinguished Service Award ISPCAN (2012); Fellowship of American (FAAP) & Indian Academy of Pediatrics (FIAP), Felicitation for outstanding service IAP Delhi (2011), McAllister Foundation Award and Sorel Catherine Freyman Prize, AIIMS, New Delhi amongst many others.
Vaccination Uptake in Marginalised Communities in India: An Analysis of Government and Civil Society Interventions to Address the Gender and Economic Divide in Accessing Free COVID-19 Vaccines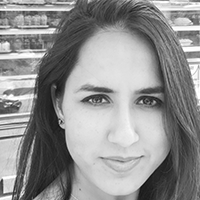 Dr. Preetika Sharma, PhD
Preetika Sharma, PhD
Post graduate institute of Medical Education and Research, Chandigarh

Preetika Sharma is presently a Research associate at PGIMER Chandigarh. Her research interests include socio-cultural anthropology, feminist theory, relationship between identity and space, mhealth and public health. She is currently working on multiple international projects that focus on maternal and neonatal population in the Indian context.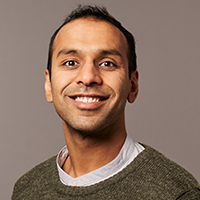 Sunny Sharma, MSc
Mr. Sunny Sharma, Director, Ipsos Healthcare
Sunny leads the Global Health unit within Ipsos based in London. Ipsos are a global social and market research company with offices in approximately 100 countries. Ipsos is a full service research organisation with a variety of data collection capabilities and experts from a range of disciplines who provide interpretation/ strategic guidance based on research results. Sunny has worked in Global Health since 2014 and his research spans across HIV, TB, family planning, nutrition and vaccine hesitancy. Within vaccine hesitancy, he has led a research program to understand social and behavioural determinants of early infant immunisation in Guinea, Nigeria and Ghana. Most recently, he has led a number of projects aimed at understanding attitudes towards vaccinating against COVID-19 amongst adults in a number of Sub Saharan African countries.
Linkedin: sunny-sharma-healthcare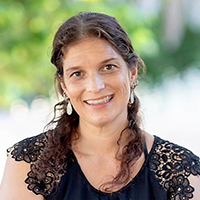 Dr. Nadine Ann Skinner, PhD, MPA
Nadine Ann Skinner, PhD, MPA, is a qualitative researcher for the Stanford Center for Health Education's Digital Medic initiative. Dr. Skinner is a recent graduate from the International Comparative Education program at the Stanford Graduate School of Education. Her research focuses on the relationships between the philanthropic sector, social movements, and nongovernmental organizations with the global education sector. She is a mixed-methods researcher with extensive experience with qualitative methods, including research design and content analysis. She has over ten years of experience working in research, evaluation, and grants and program management in international organizations, government agencies, community-based organizations, and global philanthropic foundations in multiple countries in the Americas and has partnered with multiple organizations in Guatemala. Dr. Skinner has an MPA from Cornell University in Social Policy and a BA from the University of California, Santa Cruz in Politics and History.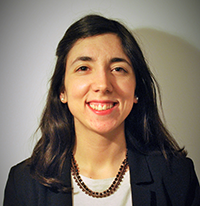 Dr. Silvia Sommariva, PhD
Silvia is a consultant for UNICEF Eastern and Southern Africa Regional Office, Social and Behavior Change section. Her work focuses on digital social listening, rumour tracking and infodemic management to inform risk communication and community engagement strategies around COVID-19 and its impacts. Her background is in public health, health policy research, and fact-checking. Prior to joining UNICEF, she was a research associate at the World Health Organization Collaborating Center on Social Marketing and Social Change, where she co-developed a social marketing training curriculum and delivered technical support to countries across Latin America in the application of social marketing to public health interventions. Silvia has a PhD in Public Health from the University of South Florida, where she specialized in community-based research and social marketing. She is also the co-founder of Italy's leading fact-checking organization, Pagella Politica. She has published over 15 peer reviewed articles, which can be accessed here.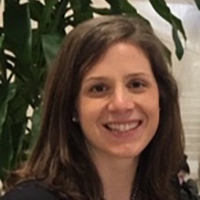 Dr. Theresa Sommers, PhD, MPH
Theresa is the Senior Manager of Research for the Vaccine Acceptance and Demand Initiative at the Sabin Vaccine Institute. Her background spans infectious disease programming and policy, including pandemic preparedness and response, within multilateral (WHO) and bilateral (US CDC) health organizations and on-the-ground qualitative health research in Sub Saharan Africa and the Southern US. She has also worked within academic institutions and the nonprofit sector to support infectious disease capacity building and research in LMICs. She has been adjunct faculty of multiple universities for over six years, teaching both undergraduate and graduate-level courses and is currently an affiliated Researcher for the Migration and Health Project Southern Africa within the African Centre for Migration and Society at Wits University (South Africa), as well as a Course Director in Research Ethics at the Department of Infectious Disease and Global Health at Tufts University, Cummings School of Veterinary Medicine. Theresa holds a PhD in Global Governance and Human Security (Global Health track) from the University of Massachusetts Boston, an MPH from Boston University, and a BA from Wellesley College.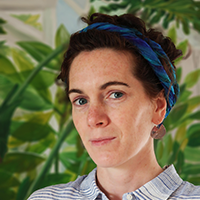 Eliza Squibb, BFA
Eliza Squibb uses textile design to bridge the worlds of art and science. Collaborating with a wide range of professionals in health and research communities, artists, and artisans, Eliza creates textile patterns that communicate health information specifically for communities with low-literacy or language barriers that prevent equitable healthcare access. Eliza's textile patterns have been funded by grants, including two Grand Challenge Exploration grants from the Bill & Melinda Gates Foundation, and used for communication and public outreach during community-based public health campaigns in West Africa. Eliza's research in traditional art practices and artisan entrepreneurship has taken her to North Africa and South America, where she organized design workshops in Yine-Yami, Shuar, and Shipibo indigenous communities in the Peruvian Amazon. Originally from Maine, Eliza is currently based in Providence, Rhode Island, where she received a BFA in textile design from the Rhode Island School of Design. Eliza has taught in RISD's textile department and Project Open Door, RISD's college access program for Rhode Island teens. She is a co-instructor for D-Lab Design, a course at the Massachusetts Institute of Technology that connects innovative global start-ups and nonprofits with teams of student engineers. Eliza is a 2019 Atlantic Fellow for Global Health Equity, a program by Atlantic Philanthropies and George Washington University.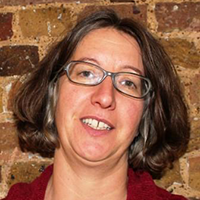 Claire Thomas, BSc
Claire Thomas is Deputy Director of Minority Rights Group (International). Claire has a special interest in the power of disaggregated data (including data on ethnicity, language and religion) to improve policy and therefore increase inclusion of otherwise marginalised groups. She has consistently advocated for better investigations and understanding of how groups who face discrimination fare in accessing services. One methodology pioneered by MRG with her guidance, is the minority inclusion audit which reviews programmes post hoc for whether they reached ethnic, religious and linguistic communities equally/according to levels of need and if so, how and if not, why not. Claire's work is not limited to vaccinations or even health in general but also covers access to all humanitarian and development services as there is considerable common ground and learning in data capture and analysis and policy reform across service type boundaries.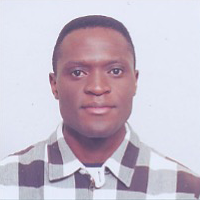 Dr. Benson Wamalwa, PhD, Mic
Benson Wamalwa is Lead Contact/Principal Investigator SABIN project. Benson holds a PhD in Biotechnology and Bioinformatics (Mie University, Japan) and is a Research Scientist and Lecturer at the University of Nairobi in Kenya. Professional Experience: Dr. Wamalwa is a member of the Saving Lives at Birth (SL@B) Community of Innovators; a grantee of the Stars in Global Health Innovation (Grand Challenges Canada); an awardee of the Grand Challenges Explorations program (Bill and Melinda Gates Foundation-USA) and a Volkswagen Foundation Fellow at the Leibniz University Hannover in Germany. His research interests are in global health innovations with emphasis on vaccinology, immunisation and bioactive molecules from extremophiles.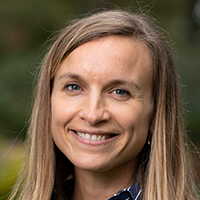 Rose Weeks, MPH
As the Director of Communications for the International Vaccines Access Center (IVAC), Ms. Weeks develops communications strategies and leads partner engagement for diverse projects across IVAC. She worked with IBM Research to develop the AI chatbot VIRA and studies vaccine confidence through the lens of social media. In addition, Ms. Weeks serves as the Sr. Communications Advisor for the Johns Hopkins Center for American Indian Health, developing public communication campaigns that support tribes and Native organizations in countering the threat of COVID-19 and other infectious disease. She received her bachelor's degree from Vassar College and her MPH from the Johns Hopkins Bloomberg School of Public Health.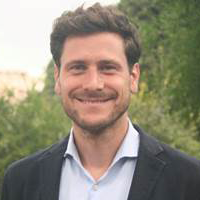 Philip Wollburg, MSc
Philip Wollburg is an Economist in the World Bank's Development Data Group in the Data Production and Methods Unit and a core team member for the World Development Report 2021 on Data for Better Lives. His research interests include agriculture, poverty, and climate impacts in low-income countries, as well as methodological aspects of and technological innovation in the measurement of key development indicators. Prior to joining the World Bank, he worked with the Food and Agriculture Organization of the UN (FAO) and led a project aimed at delivering innovative renewable energy solutions to smallholder agricultural and fisheries communities in East Africa. He holds a post-graduate degree in development economics from the University of Oxford.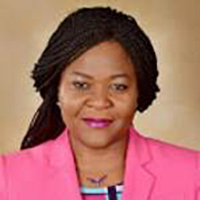 Dr. Chizoba Wonodi, MBBS, DrPH, MPH
Dr. Chizoba Wonodi is public health physician with over twenty-seven years' research and program experience in Africa, Asia and America. She serves as the Nigeria Country Director at the International Vaccine Access Centre (IVAC). In this role, she leads an important portfolio of work on technical assistance, implementation research and policy advocacy to improve immunization service delivery and primary health care systems in the country. She is currently the principal investigator for a Gates Foundation-funded project to improve immunization uptake by sending SMS messages to inform, educate and remind caregivers of their child's vaccinations. Implemented as a cluster randomized trial, this intervention – the Immunization Reminder and Information SMS System – is intentionally large in scope to demonstrate how innovations like SMS reminders can be taken to scale. In keeping with her focus on public health practice, Dr. Wonodi founded the Women Advocates for Vaccine Access (WAVA), a coalition of Civil Society Organizations in Nigeria advocating for increased uptake of vaccines and for sustainable financing of immunization programs. WAVA serves as the secretariat for the national platform, the Expanded Civil Society Initiative for Immunization (ECSII) in Nigeria. At the global level, Dr. Wonodi holds the vice chair position of the Gavi CSO Platform Steering Committee, a body that coordinates Civil Societies active in immunization.
Moderator: One Size Does Not Fit All: Community-centric Approaches to Promote Vaccine Acceptance & Uptake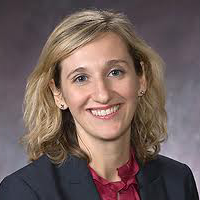 Dr. Thespina (Nina) Yamanis, PhD, MPH
Dr. Thespina (Nina) Yamanis is Associate Professor at the School of International Service at American University. She holds a Ph.D. in Health Behavior from the University of North Carolina at Chapel Hill's Gillings School of Global Public Health. She studies social and structural determinants of health disparities and community-based interventions to reduce health disparities. Dr. Yamanis has worked in Tanzania for the past 16 years on HIV prevention for adolescents, and recently on Tanzania's COVID-19 response. She also works on Latino immigrant health in the U.S. @NinaYamanis
Challenges to and opportunities for rolling out the COVID-19 vaccine in Tanzania